VOLUNTEERS FOR SUMMER CAMP


UrbanPromise is looking for volunteers with a heart to serve this summer.
45 minutes a week for six weeks
June 27th to August 5th, 2022

Within the 1pm to 2pm window

Responsible in planning, teaching, and providing materials for a specific topic to a group of 10-15 kids.  Suggested topics could include arts and craft, music, drama, geography, sports, plants, cooking, etc.

Children between 1st to 6th grades

Must be 16 or accompanied by an adult
Volunteers are welcome to come early to help out in other parts of our summer camp.
If you are interested but cannot commit to the whole summer, there are two options.  One (the preferred option) would be to find friends of yours that could come and lead activities on the weeks that you cannot come.  Second (if you need to miss less than 2 weeks) would be if you prepare the lessons and the materials and show one of the staff to teach it in your absence.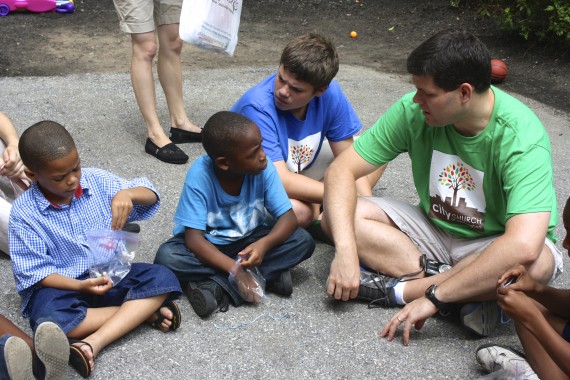 If you are interested in getting your small group involved or if you are not able to come every week, you can organize a group of people who can commit to one activity, and you can organize the schedule to fill all of the 6 weeks.
We really need your help.  By committing to this, it helps our staff to have a little break from teaching in the afternoon and the kids get to experience your love through your lessons.   Please pass this on to anyone you know that would be interested.
Please contact Simone Rayfield at simone@urbanpromise.org if you are interested or have any questions.  You can also jump start the process by applying to be a volunteer HERE.
Thank you in advance for your consideration.
PLEASE PASS THE WORD ON FOR US.